The well known mobile phone case maker Spigen  has a history of leaking unannounced phones on their case listings. This has happened before with the Nexus 5 and the Galaxy Note 3 which then turned out to be the real deal.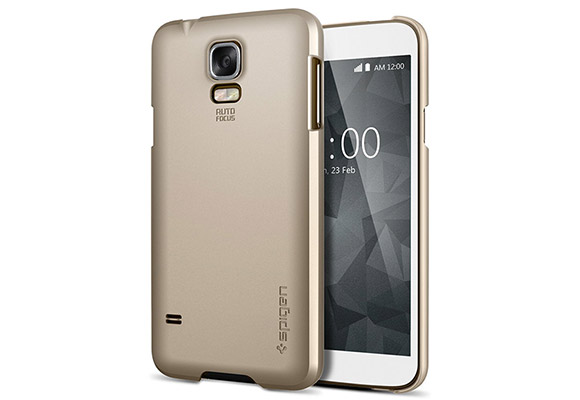 Five Spigen cases for the Samsung Galaxy S5 are now available for pre-order on Amazon's website. Interestingly enough, two of them aren't like the rest and show the Samsung Galaxy S5 with a physical Home button, whereas the others lack it.




An earlier Samsung Galaxy S5 leak also suggests two phone versions, which will also differ in their screen resolutions – 1080p and 2K, respectively.
Other than this, both models have a dual-LED flash below the camera, which is rumored to be either 16MP or 21MP. The volume rocker is positioned on the left, while the Power/Lock key is on the opposite side. At the bottom back of the phone, there's the speaker grille.
All of the cases are listed to be in stock on April 15, if this is any indication on when the phone will be available for purchase.MWC better come fast…
Stay tuned for up to date info on MWC